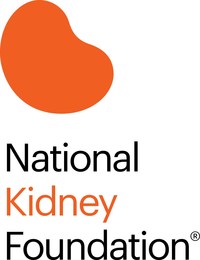 AUGUST 03, 2018
Kidney Patients with Alport Syndrome are Center of FDA Patient-Focused Meeting
The National Kidney Foundation (NKF), along with The Alport Syndrome Foundation, are conducting an Externally-Led Patient-Focused Drug Development Meeting (PFDD) for a rare form of kidney disease, Alport syndrome (AS). Today's meeting, which is only the second PFDD meeting of its kind focused on kidney disease, will bring together patients, care partners, and physicians along with representatives from the FDA to inform the Agency about the challenges of treating Alport syndrome and share the impact of living with this rare disease. The meeting will be held today at the College Park Marriott Hotel and Conference Center in Hyattsville, MD.
"We are honored to partner with the Alport Syndrome Foundation to organize today's meeting. What is learned or even possibly discovered here can lay new foundations to benefit patients with AS," said Kevin Longino, CEO, National Kidney Foundation and a kidney transplant patient. "We believe this meeting will be a strong step forward to address the enormous unmet medical needs in the Alport syndrome community."
Alport syndrome is a genetic disease that damages the tiny blood vessels in your kidneys. It can lead to kidney disease and kidney failure and can also cause hearing loss and problems within the eyes. Alport syndrome causes damage to your kidneys by attacking the glomeruli, the tiny filtering units inside your kidneys. Alport syndrome is a rare inherited disease that only affects roughly 30,000-60,000 individuals in the United States, yet it accounts for 3% of children with chronic kidney disease and 0.2% of adults with end-stage renal disease (ESRD). It is caused by genetic mutations that affect the type IV collagen family of proteins. Type IV collagen is a major part of important tissue structures called basement membranes that are present in all tissues in the kidney, inner ear, and eye.